NEWS AND EVENT NOTICES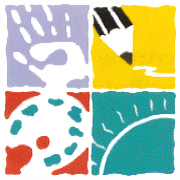 Gertrude Herbert Institute of Art - Augusta Georgia
WATERCOLOR: FALL LANDSCAPES Instructor - Thomas Needham
6 Mondays beginning September 17, 2012: 6:30–9 pm
Crisp air, brilliant blue skies, hills of rust, leaves of gold—learn how to capture the beauty of the fall season in transparent watercolor. Individual instruction will provide learning opportunities for watercolorists of all skill levels. Students will enjoy this opportunity to learn the basics or to further develop skills in this versatile medium with a full-time watercolorist with over thirty years of professional experience. This class will help you acquire confidence in the application of modern watercolor techniques such as wet washes, graduated washes, and the use of masking fluid. Demonstrations, individual guidance, and a step-by-step approach will provide the foundation needed to achieve exciting results in this medium. A supply list will be provided upon registration.
WATERCOLOR: FALL STILL-LIFE PAINTING Instructor - Thomas Needham
4 Mondays beginning October 29, 2012: 6:30 – 9 pm
Both beginning and experienced watercolorists will benefit from instruction as they explore a variety of approaches to still-life watercolor painting in this class. Curriculum will focus on composition, lighting, value, color, and texture. Professional watercolor techniques including washes, layering of color, and the use of masking, will be demonstrated. A supply list will be provided upon registration.
PAINTING WORKSHOPS – SIGN UP
Painters Workshop taught by Thomas Needham almost every Monday from noon to 3:pm at the North Augusta Arts and Heritage Center 100 Georgia Avenue, North Augusta, South Carolina.
Fee: $27 per session or $135 for all six sessions – Call 706 541 1636